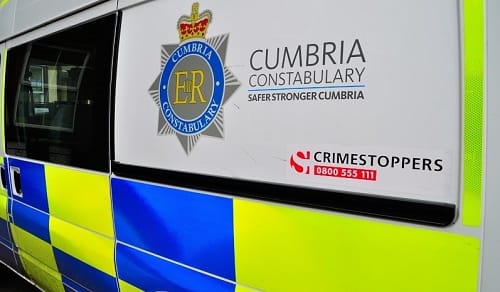 [P]olice are investigating the theft of two thank you letters, containing gifts of £20.
These were stolen out of a shopping trolley from a 91-year-old man of Seascale whilst he was stood in the car park outside Morrison's Whitehaven store on 21 December 2017.
The theft took place at some time between 1.25pm and 1.40pm.
Police are looking for witnesses to the crime.
Anyone with information should contact police referencing incident 162 of 21 December 2017.
Email: [email protected]
Call: PC Alastair Clarke on 101
Or Crimestoppers anonymously on 0800 555 111.