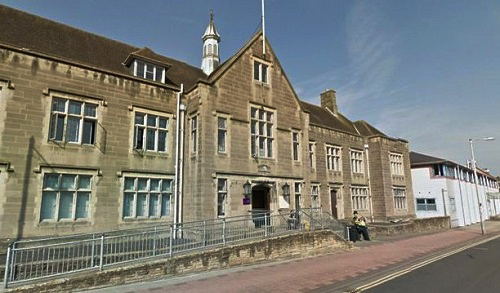 A family get-together for Christmas Day celebrations ended in violence District Judge Gerald Chalk heard.
Ms Chloe Jessica Quinn gave her address as her parent's home on Scotland Road, Carlisle, the 19-year-old pleaded guilty at Carlisle Magistrates Court to four-offences of assault by beating, on her father, her sister, her boyfriend and also a police officer, they all took place on Christmas day.
The judge was told Ms Quinn was at her parents home and was told by family members she had drank too much, she went outside the house and shouted "obscenities" towards her dad and punched him, he was "shocked at her behaviour" prosecutor Peter Bardsley said.
Quinn's sister then tried to intervene and calm the situation down, but she was bitten and also punched Quinn's boyfriend took her to their house, and another argument started between the couple, she assaulted him by punching him and pushed him down some stairs.
A neighbour heard the shouting and police were contacted, when the officer arrived and tried to handcuff Quinn she scratched the officer.
The judge was told she had a large number of drinks and they were mixed, she had not eaten-much food that day.
Sean Harkins for the defendant told the court this is completely out-of character,  there was no premeditation in these assaults.
Quinn has contacted a charity for help and advice on drinking, she has not drank any alcohol since the day,  she loves her family and boyfriend and hopes to get back living in their home where they co-habit. She has shown-remorse and has very little recollection of the day said her lawyer.
Judge Chalk told her this was a serious series of assaults on people you care about and a police officer who was only doing her job;  it seems this occurred through the misuse of alcohol.
She was placed on a Community Order for one-year and to complete 80-hours of unpaid work in the community,  compensation of £50 has to be paid to each victim with court costs of £85 to be paid.