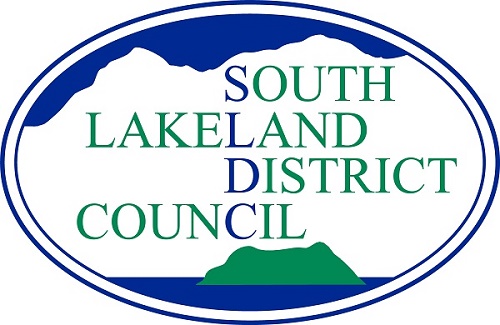 Moves aimed at providing greater clarity for residents and boosting recycling performance have been agreed by South Lakeland District Council (SLDC).
The Waste and Recycling Collection Policy sets out how householders can request additional recycling boxes and bags, while a closed lid policy is to be introduced after an audit in October found that 75 per cent of "side waste" was found to be recyclable material.
It is hoped that educating householders to actively participate fully in waste minimisation and recycling of waste, along with the closed lid policy, will address the issue.
In exceptional circumstances arrangements can be made to help those who need a larger or extra bin for their non-recyclable waste.
The policy has also been revised to include charges for providing boxes and bins to new developments and a 10-week green bin collection lay-off. These measures will lead to a net saving of £35,000 a year.
Garden waste tonnages decline in the winter months and green bin collections will be suspended for 10 weeks each winter instead of the previous six weeks. Under the new policy residual waste (grey bin) collections will continue on a fortnightly basis.
This will save 18,000 litres of fuel, result in carbon reduction from reduced mileage and save on wear and tear on vehicles. Staff will also be able to be redeployed to work on other areas such as verge litter picking and health screening and Health and Safety Training will be able to be carried out in work time and not as paid overtime therefore improving the crews work/life balance.
The policy also proposes that from 1 April 2019 a delivery/administration charge will be introduced for developers for the delivery of bins, boxes and bags to all new housing developments.
The policy sets out how collections will be made a day later following Bank Holiday weekends and if a collection has been legitimately missed the council aims to return to collect within two working days.
The council will also continue to work with householders located on private drives, narrow lanes and tracks which are not always easily accessible for refuse and recycling collection vehicles to agree alternative collection points, such as from the end of the lane close to the highway. Where this is not practicable or safe to do so the council will work with the householder to agree a mutually agreeable location.
Where access to properties is via private road or drive householders are expected to present their bins and boxes at the edge of their property nearest to the highway to prevent the significant risk associated with reversing up private lanes and narrow tracks.
Residents unable to transport their wheeled bin, recycling bag or box to the required collection point, due to ill health, infirmity or disability – and without other adults over the age of 18 in the household able to assist them – will be placed on the 'assisted collection' register upon request. A simple application form must be completed in order to qualify and each case will be considered on its merits. Residents on the assisted collection register will have their wheeled bins and blue boxes collected and returned to an agreed location. A partial service is also offered, as some residents may be able to collect the containers once empty.
The policy also outlines how the council will reject the collection of overloaded wheeled bins, boxes or other containers; the wrong receptacle presented (such as grey bin presented on green waste week); a wheeled bin which is too heavy to lift due to it containing heavy waste; a bin containing construction or DIY material, or soil; or contamination, incorrect sorting or incorrect recyclable materials presented.
Councillor Dyan Jones, portfolio holder for the environment, said: "The whole ethos of this is not about taking a dictatorial approach but educating residents about our recycling service and supporting them to minimise the amount of waste going to landfill and increase recycling performance.
"These small changes in this policy will generate savings but more importantly will encourage some residents to take on more responsibility for their waste, which will benefit us all."