The 14th World's Original Marmalade Awards, held at Dalemain Mansion, Cumbria, have just closed for 2019. With around 3,000 entries received from over 40 countries worldwide, they have shown that despite dire predictions about the future of marmalade, far from going out of fashion, it has now firmly become a global obsession.
The Awards are seen as the pinnacle of marmalade making and as well as entries from marmalade enthusiasts in Australia, Canada and Spain, they now receive jars from Hong Kong, Mexico, Indonesia and Ukraine. Japanese entrants, long some of the most enthusiastic competitors, have meanwhile entered hundreds of jars into both the Homemade and Artisan competitions ahead of the first Dalemain Marmalade Awards in Japan, which will take place in Yawatahama from 12th – 19th May 2019.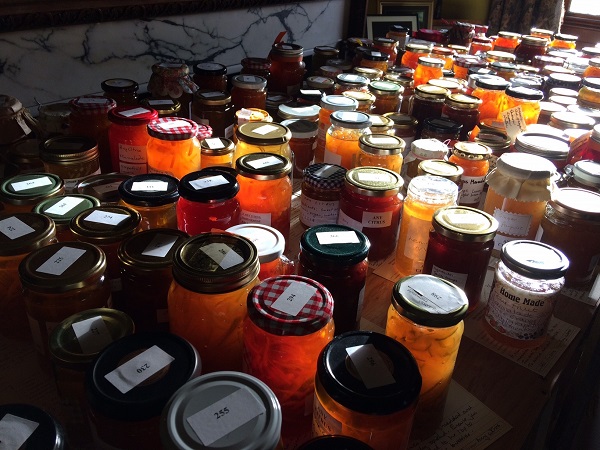 Although the competition has seen no shortage of traditional Seville orange marmalades, the future of this preserve is definitely vibrant, with warm flavours firmly in favour. Popular ingredients in 2019 include ginger, chilli, passionfruit and pineapple, and alongside the usual lemon, lime and whiskey the Awards received marmalade containing potato vodka, mango, sake, prosecco and even carrot cake!
Although the competition is now closed, late entrants are still in with a chance with the 'Thursday Cottage Commonwealth Competition', which is accepting entries until 14th March and welcomes jars from any of the 53 Commonwealth countries. As well as a symbol of how marmalade inspires friendships around the world, this competition is also a celebration of local flavours and ingredients. Entries so far include a Canadian marmalade containing homemade organic lemons, fennel, cumin and coriander, and a Kenyan creation excitingly labelled 'Kenyalade'!
The Marmalade Awards Collection Points proved hugely popular this year, with sponsors Fortnum & Mason collecting record numbers of entries at three of their stores with their 'jar exchange', whereby entrants were gifted with a jar of Fortnums marmalade in return for their well-loved homemade offerings. The Virgin Trains Marmalade Express once again sped up the West Coast mainline collecting entries and proved a saviour for locals and international entrants alike, with jars arriving at Penrith station all the way from Ecuador! Marmalade collected in the First-Class lounges will now be tasted by the first-class judging panel, which includes Award patrons Dan Lepard and Pam 'the Jam' Corbin, as well as author and leading pastry and chocolate expert Will Torrent.
The winner of the 2019 Marmalade Awards will be announced at the Dalemain Marmalade Festival, which takes place on 16th March at Dalemain Mansion, Cumbria. The 2019 'Best-In-Show' will have their marmalade commercially produced by sponsors Thursday Cottage and sold at Fortnum & Mason and Dalemain, with 50p from each jar going to Hospice at Home Carlisle & the North Lakes, the main beneficiary of the Marmalade Awards.
Visitors to the Marmalade Festival will be treated to a day of songs, stalls, lectures, workshops, cookery demonstrations, storytelling and, of course, lots and lots of marmalade! For more information about the Festival visit: www.dalemain.com/marmalade-festival