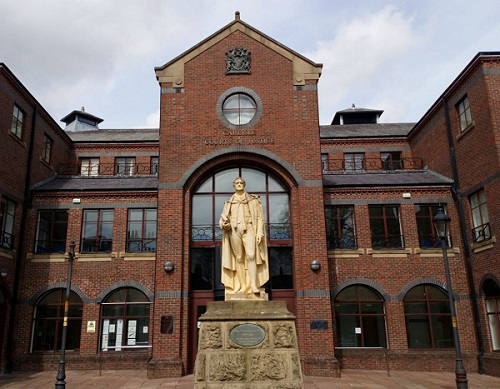 A YOUNG man who breached a suspended jail term by drug-driving has been fined by a judge.
Christian Newland, 20, was spared prison in late 2017 for the possession of an imitation firearm in public. A 12-month custodial sentence was suspended for two years, and Newland was ordered to complete unpaid work and rehabilitation.
But on November 16 last year, a police officer saw him driving a Ford Fiesta erratically on Ullswater Road in Penrith at around 7-30pm. The officer smelled cannabis and a roadside test proved positive. It emerged he'd "smoked part of a joint the previous evening".
Having admitted drug-driving and found himself in breach of the original punishment, Newland appeared at Carlisle Crown Court earlier today (MON).
A judge heard he had completed his unpaid work and was doing "everything asked of him" in connection with the previous court order. He was also due to be starting work as a fully qualified barber in London next month.
After hearing submissions, Judge Andrew Jefferies QC fined Newland, of Old Rectory, Greystoke, near Penrith, a total of £600, and banned him from driving for a year. "You shouldn't be driving even the day after you have had cannabis. It is as simple as that," said Judge Jefferies.