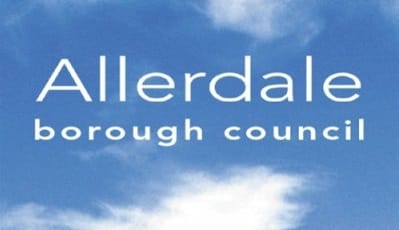 Allerdale Borough Council is advising residents of changes to waste services over the next few weeks which are aimed at alleviating the issues which are affecting collections. Both the council, and FCC Environment, apologises for any inconvenience caused.
The council introduced a new waste collection service on 1 April 2019 with services provided by FCC Environment. This introduced completely new bin collection rounds and new lorries with in-cab technology.
However, since the changes were introduced the bin crews have not been able to make it to some properties on the scheduled day. Therefore, the council is introducing temporary changes, to help crews complete the rounds whilst more permanent solutions are devised by the council and FCC.
The changes come into place from Monday 8 July 2019 and will mean:
All garden waste collections are suspended for up to the next two months
All glass, cans and plastic recycling collections are also suspended for up to the next two months
Domestic waste and paper and card and trade waste collections remain unaffected by the changes.
Unfortunately, crews are unable to collect the recycling, paper and card, and garden waste from properties they were not able to get to this past week (beginning 1 July 2019). However, they shall take excess domestic waste from these properties next week.
During this period, residents are advised to use the recycling centres and the household waste recycling sites to dispose of their recycling and garden waste. Details, and locations, can be found on the council's website at: https://www.allerdale.gov.uk/en/waste-recycling/recycling-centres/.
Residents are also encouraged to remember the phrase: Reduce, reuse, recycle. Where possible reduce the amount of waste you are creating and reuse items such as plastic boxes to help reduce the amount of waste you put out and to wash and squash down recycling where possible.