Volunteers have been busy training as part of the 'North Cumbria Rescue and Response Team'. The specialist flood and water rescue team spent an afternoon at local beauty spot, Talkin Tarn Country Park, where they performed swim tests for new members and rescue drills.
North Cumbria Rescue and Response Team was formed less than a year ago and is working towards the government required standards. They will soon be ready to help in the local community and further afield, should we be hit by severe weather events in the future like those seen in 2005 and 2015. Already, NCRRT has supported more established teams across the country at various deployments.
A recent boost has been a grant from Cumbria County Council that has allowed the team to provide full kit for the newest members of the Rescue Team. Fundraising continues in order to provide a range of logistical and rescue equipment to reach the government required levels, and this is made possible through the kind donations of local people and businesses.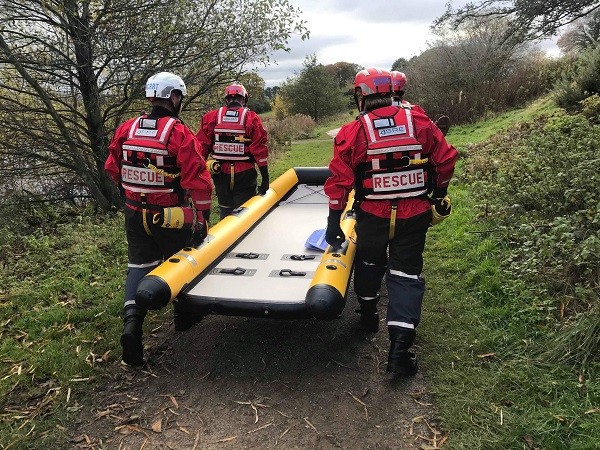 The Team is made up of unpaid volunteers from North Cumbria (members from Carlisle, Allerdale, Copeland and Eden areas), who regularly meet for training and development.
If you would like to learn more about the Team, or help in any way, new members, sponsors, and support volunteers are welcome to contact [email protected] or take a look at the NCRRT Facebook page. No experience is necessary as full training is provided.