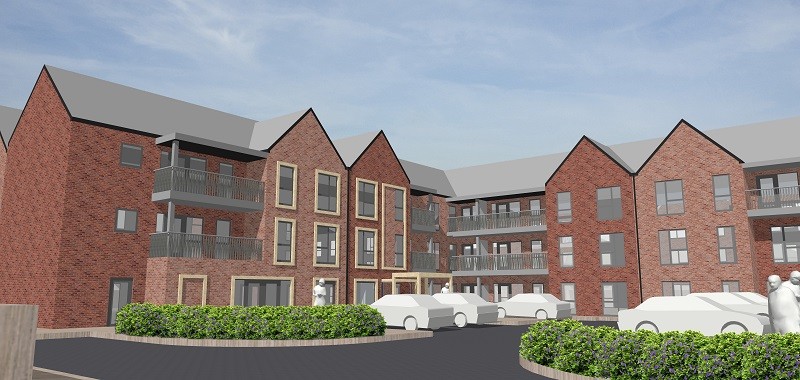 A public consultation is being held tomorrow (February 4th) to outline plans for a £12 million community wellbeing scheme that's set to provide 65 new homes with integrated extra care support.
The drop-in event is being held from 2pm to 5pm, at The Archives Education Room, Carlisle Archive Centre, Petteril Bank Road, Carlisle, CA1 3AJ. It's an opportunity for local residents to learn more about the unique development and feedback on the plans.
Developed by Home Group, one of the UK's largest providers of high-quality housing, health and social care, the service at Petteril House is designed to maximise the independence of people requiring on-going care, such as those with health conditions and the elderly.
Teresa Snaith, Head of Development for Supported at Home Group, said: "We're delighted to be working on this project to provide specialist housing to the local community.
"Home Group has a long history in building supported services and we work hard to ensure the environments we create are designed to maximise independence for those that live in them.
"We want residents to remain active for longer, less isolated and empowered to do the things they love. Our services also encourage engagement with the local community, including the creation of shared facilities and amenities that everyone can use and enjoy."
The scheme will include 40 one bed flats and 25 two bed flats, all available for affordable rent. It is being created in partnership with Cumbria County Council who have commissioned the project.
For more information about the event contact Jo Smailes, Development Manager at Home Group, at [email protected]