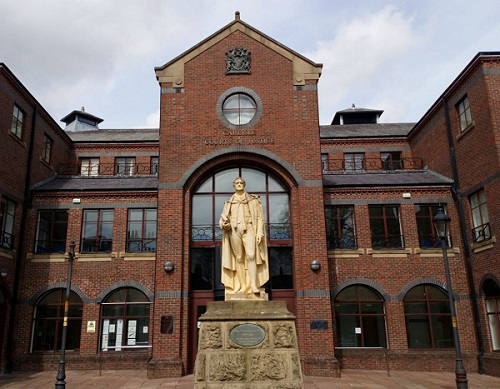 A CARLISLE husband who repeatedly strangled his terrified wife in a drunken rage has been jailed for two years.
Jonathan Codona, 37, grabbed partner Sarah by the hair and dragged her out of bed when he returned to their family home after a February 1 night out, the city's crown court was told.
Codona took her mobile phone and, when she fled downstairs, he followed and began choking her with both hands. Mrs Codona managed to break free multiple times but he repeatedly regained his grip.
"She was struggling to breathe. She thought he was going to kill her," said Mr Rogerson.
A 45-minute ordeal ended as Mrs Codona used a house phone to call police and fled the property, "graphic" photos later showing shocking neck and facial injuries. Codona was seen swinging a baseball bat as he left the house but "came to his senses", went to to his mum's address nearby and put it away.
Arrested by police, Codona, of Thomlinson Avenue, Carlisle, admitted actual bodily harm assault and illegal possession of the bat and also a knife found in his rucksack.
The court heard Codona's "distorted" thinking had prompted him to become "jealous and paranoid", and then act "angrily and violently".
"It is quite clear this is a man who is struggling to come to terms with what he has done," said his lawyer, Mark Shepherd. "He is, he would say, truly sorry."
Jailing Codona, Judge Nicholas Barker concluded he had returned home "in a rage", and said of the defendant's wife: "This must have been an extraordinarily traumatic and distressing experience for her."