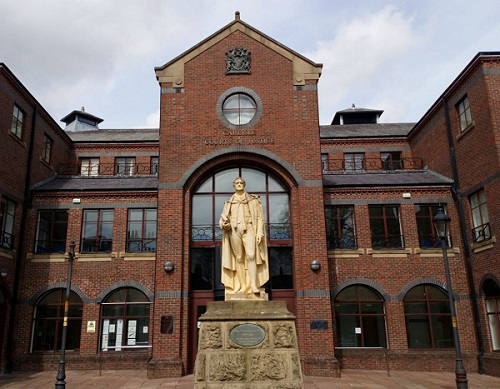 A TROUBLED father has been sentenced for a Carlisle city centre knife crime by a judge who highlighted "an extremely sad case".
Richard Keith Ballantyne, 42, came to the attention of police after he was seen to be inhaling lighter fluid in English Street at around 3-40pm on May 6. Ballantyne had also been drinking vodka and was noted to have a number of superficial cuts to his wrists which, he told officers he had caused himself.
A Stanley knife was located among personal belongings which included a sleeping bag. Ballantyne went on to tell police, a psychologist and a probation officer he had intended to take his own life, information which was repeated at Carlisle Crown Court today (WED) as he was sentenced having admitted illegal possession of a bladed article.
The court heard Ballantyne was on licence having been released from a previous prison sentence when he committed the knife crime, which was believed to have occurred during a psychotic episode while beset by mental health issues.
Ballantyne, of no fixed address, had been subject to a period of enforced sobriety while remained in custody since early May, during which time he was said to have "developed a resolve" and determination for a more positive future. He also had the support of a family member and was keen to contact Carlisle city council when released from custody in a bid to secure accommodation.
After considering a wealth of background information, Recorder Tom Gilbart imposed an 18-month community order comprising a rehabilitation activity requirement of up to 30 days.
"This is, on any view, an extremely sad case," Recorder Gilbart. "You have been a hard-working father, providing for your family and living a productive life.
"The court expresses a hope you keep that determination for the benefit of your children."