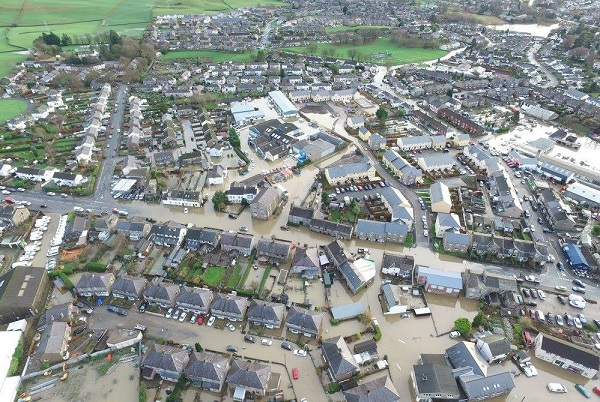 Work has started on a £76m flood scheme for a Cumbrian town.
The Environment Agency and contractors, Volker Stevin will begin construction work today on Natland Road, Kendal as part of the Kendal Flood Risk Management Scheme.
Construction is expected to take three months to complete. The overall scheme is expected to be completed by 2026.
In order to safely carry out the work, there will be a lane closure in place for the duration of the construction, and parking along Natland Road will be restricted.
Kendal has a long history of flooding, with 2,276 homes and business flooded in Storm Desmond in 2015 in the Kendal, Burneside, Staveley and Ings areas.
There are three phases of the Flood Risk Management Scheme that in combination reduce the risk of flooding to 1 per cent chance in any one year, compared to areas of Kendal that currently have a 20 per cent chance of flooding in any one year, the Environment Agency said.
The expected construction cost of all three phases is about £76 million, reducing the risk of flooding to 1,480 homes and 1,151 local businesses across the catchment.