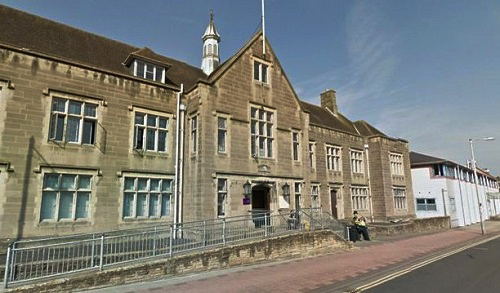 A woman who walked her dog off a lead in Penrith and refused to put it on a lead, when asked to do so by a Community Warden, has been ordered to pay £233 by Magistrates.
Trina Hodgson of Anchor Close, Penrith was charged with failing to have her Labrador-type dog on a lead, as specified by the Public Spaces Protection Order, on 2 November 2018. Ms Hodgson was originally offered the option of a fixed penalty fee of £75, which she declined to pay within the time limit, and later pleaded guilty to the charge.
A man who collected scrap metal in Eden was found guilty of the offence of carrying on a business as a Scrap Metal Dealer without a licence. Kirk Moore, of Seaton Avenue, Houghton-Le-Spring did not enter a plea and was given a fine and costs totalling £634.
On 28 November 2018, Moore was witnessed by a Community Warden collecting scrap metal items from houses on Croft Avenue, Penrith.
Sara Watson, Eden District Council's Principal Environmental Health Officer, said: "I would like to remind residents to always check the credentials of those collecting their scrap metal and to be wary of adverts on social media, offering scrap metal collection. This prosecution should serve as a warning to other illegal scrap metal collectors-if you collect scrap in our area, without a licence, you face substantial fines. Ignorance of the law is no defence and we will continue to clamp down on illegal traders."
Anyone collecting scrap metal in the Eden area has to have a licence from Eden District Council. Residents are strongly advised to check that anybody offering to collect scrap metal should be displaying their licence, with a photograph, clearly in their vehicle windscreen. The public should be aware that giving their scrap metal to an unlicensed collector could result in unwanted items, such as fridges, being fly tipped, takes trade away from licensed, legitimate businesses and could also result in them being subject to enforcement action themselves for failing in their duty of care to dispose of their waste responsibly.
All licensed scrap metal dealers, which includes sites and collectors, undergo checks by Eden District Council and Cumbria Constabulary in order to ensure that only those who are deemed 'fit and proper' are issued with a licence to trade.