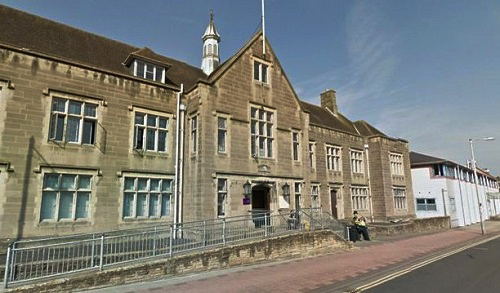 A Carlisle man with 178-criminal offences with 109-convictions has appeared before Carlisle Magistrates Court from custody.
Andrew John Jason Bell, 42, pleaded guilty to a breach of a Criminal Behaviour Order imposed by Carlisle Crown Court on June 8, 2017.
The order states Bell cannot be in the centre of Carlisle under the influence of alcohol between 6pm and 7am;  on October 5 he was found by police officers in the English Street area of the city.
Bell also pleaded guilty to a charge of harassment without violence between October 2 and 4, the court was told he was in the Griffin public-house and harassed a barmaid, Bell is already banned from that establishment and was told to leave, Bell said "if he didn't get served he would jump the bar and serve himself" the next day he saw the same female on Lowther Street in town and verbally abused her again.
John Smith for Bell told the court his client has had various antisocial behaviour orders and criminal behaviour orders, that were made by the court to "protect the citizens of Carlisle" it has been said in the past he treats prison as a hotel, he gets released and then commits mainly petty crimes and gets sent back to prison. Once released he has no accommodation, so telephones the police and tells them he is breaching an order come and arrest him, if they don't come he will phone again and make more serious threats until he is arrested.
He has an "awful record" the lawyer said, and he uses this to his advantage to get arrested, he asks police that they lock him up.
The magistrates were told he is diagnosed with a form of Turrets syndrome and has mental health issues.
For the 78th breach, magistrates sent Bell to be sentenced by a Crown Court Judge on November 8; he received an immediate custodial sentence of four-weeks, for the harassment offence, and has to pay the victim £100 in compensation.