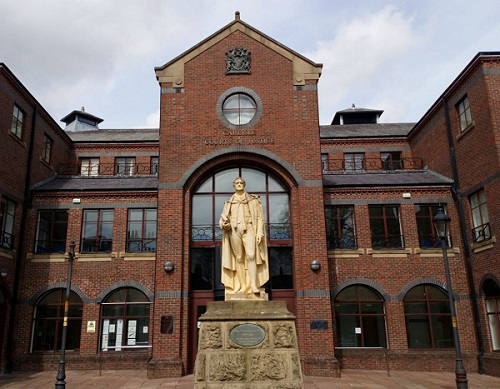 A MAN who slashed a householder with a knife after being caught trying to interfere with his vehicle has received a suspended prison sentence.
Workington resident Dean Plenty went outside his home after hearing noises, at around 10-20pm on July 5, and saw Jordan Michael McDowell near his Hyundai with a yellow tube-type implement.
Mr Plenty asked what 27-year-old McDowell was doing and grabbed him by the front of his jacket. McDowell responding by swinging his arms while holding a lock knife, prompting the householder to usher his partner inside their property.
McDowell then lashed out with the knife, causing four slash wounds to Mr Plenty's thumb, palm and the inside of both elbows, and several puncture injuries. He did not require hospital treatment but had stated he was worried about his car and now felt nervous.
Police used a tracker dog to trace McDowell, of Eskdale Crescent, Workington, who was found with the knife. He later admitted unlawful wounding, attempted criminal damage and illegal public possession of a blade.
Recorder Mark Ainsworth read background reports on the defendant, who was said to have been "all over the place" on the night due to a concoction of "drink, drugs and mental health issues". The judge heard he'd been remanded in custody since his arrest, missing the birth of his daughter during that time.
A 16-month jail term was suspended for 18 months. McDowell must also complete a rehabilitation requirement and a three-month night-time curfew.
"No-one, frankly, should be assaulted in this violent and unacceptable way," Recorder Ainsworth told the defendant. "You must understand that society, the public, are always concerned about meeting people like you on the street; people who are out to commit crime and, when they are confronted, resort to violence – violence with a knife."