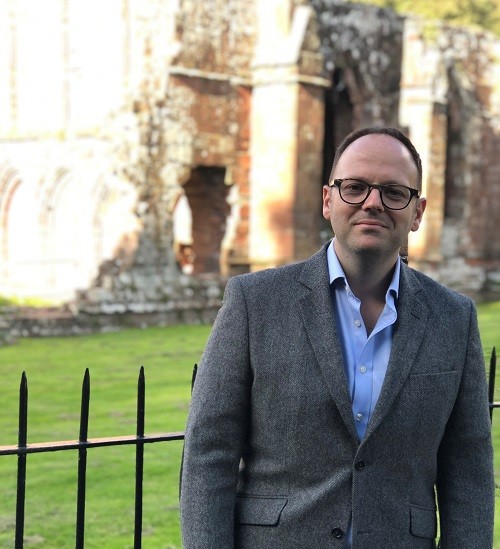 The MP for Barrow and Furness has called on the Secretary of State for Education to look again at the Government's policy on vaccinating school staff in special schools.
Simon Fell was taking part in Education Questions and asked Gavin Williamson if he would look again at vaccination in SEN schools.
Mr Fell said: "The line between teaching and caring is very blurred."
Mr Williamson thanked Mr Fell for his support towards making the case to keep schools open in a COVID-secure way and said he would raise the case with the Secretary of State for Health and Social Care.
Mr Williamson said that he recognised that there are clinical requirements to which the Department for Health and Social Care has to operate within when determining priority groups for vaccinations.
Mr Williamson added: "I guarantee that I will make those arguments as forcibly as possible about recognising children and the workforce in special schools, where there is often a crossover between education and care.
"We will make those arguments, while recognising the broad clinical requirements under which the Department of Health and Social Care has to operate.
"I will certainly echo those comments to the Health Secretary."
Mr Fell also asked Mr Williamson about Catch Up Premiums for schools in deprived areas.
In May last year, Mr Fell was a leading member of a campaign along with fellow Conservative backbench MP, Robert Halfron to secure Catch up Premium funding for schools, so that no child is left behind.
Mr Fell is leading the charge once again for the Government to send targeted funds to schools in deprived and left behind areas.
Mr Fell said: "Secondly, will he review catch-up funding for schools, especially in areas of deprivation, to ensure that it is targeted, and that the attainment gap does not widen as a result of this lockdown?"
Members of Parliament are only permitted to ask one question when taking part in such session in the chamber so Mr Williamson did not answer.
However, Mr Fell said, he had been promised a meeting with Mr Williamson to discuss this matter further in the coming weeks.
Tim Farron, the MP for Westmorland and Lonsdale, also spoke during the debate.
He said: "Teaching staff should be in the priority lists for the COVID-19 vaccines.
He also pushed for more vaccination centres in rural areas in the South Lakes so people who are elderly or have mobility issues are able to access the vaccine more easily.
Speaking during a debate on Public Health, Tim said: "The vaccine is the light at the end of the tunnel.
"It is wonderful and I pay tribute to everyone involved in making that come to be and in administering the vaccines as we speak.
"However, the Government are making that tunnel a little bit longer than they need to.
"It is clear that supply of vaccine to places in South Cumbria is not as fulsome as it might be.
"Places such as Sedbergh and Windermere have not yet got vaccination centres. Those sites need to be approved.
"I also want to say that as our teachers are teaching the children of key workers, they should also be vaccinated as a priority."