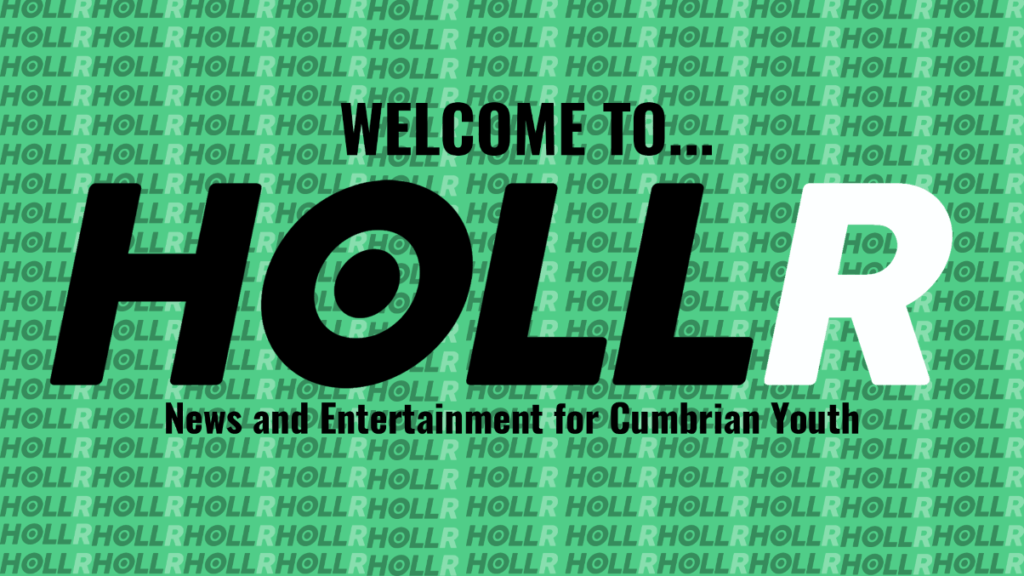 Cumbria Crack is proud to announce that it has joined forces with Hollr to bring you a fresh perspective on the news across Cumbria, the UK and the world.
Hollr was set up to give youngsters across the county a sense of community and Cumbria Crack is pleased to help give them a new platform to help them get their message heard.
We'll be publishing a selection of their work and helping them spread the word that there's an online community created for young people by young people.
It's important to us here at Cumbria Crack that we are a voice for our community and Hollr is a prime example of that.
Make sure you keep up-to-date with what Hollr is up to and find out more from Hollr lead, Lucy Edwards, below:
What do you do as the Hollr lead? 
I have worked with Hollr since December 2020, and I lead our Hollr team and platform.
Everything you see on Hollr is organised, run, edited and directed by me.
I frequently engage with young people who show an interest in us via social media and in person at Hollr events and I'm at the forefront of all communications and partnerships that Hollr develops.  
If you've got a question or query regarding Hollr, I'm the right person for you to get in touch with!
What is Hollr?
Hollr is a Cumbrian news and entertainment platform for young people, by young people.
We create an array of content that covers social issues, activism, the local arts scene, the best things to do, places to go as well as relevant local news and global news if it affects us, as well as rants and raves about all things Cumbria too. 
We create articles, documentaries, TikToks, Spotify playlists, infographics, quizzes, lists, videos Instagram story content, takeovers, and more.
Our aim is to create an online space that brings young people together in real life also.
In the future, we are aiming to have Hollr nights featuring guest speakers in local cafes and places of interest, live music events a podcast, and many community action events designed to make Cumbria brighter and better for young people across the county. 
We're also all about celebrating the young people making waves in our county and we feature loads of super interesting Cumbrians from YouTubers to musicians, adventurers, and more.
In addition to all of this, if Hollr isn't shouting about something that's important to you, you can submit ideas and content to us so we can feature the stuff you really care about. If there's something you want to say or share, we're the platform to help you get your voice heard.
So how do I get involved?
If you're liking the sound of Hollr so far and you think you'd like to get involved, there's a variety of ways to do so.
You can get in touch with us via email, or by popping up in our DMs to submit content, ideas or just start a conversation with us! 
We can be found on Instagram, TikTok, Twitter, Facebook, YouTube, and Spotify.
You can also email us at [email protected]
We post new content daily, so make sure you like, follow and subscribe to keep up with all things Cumbria