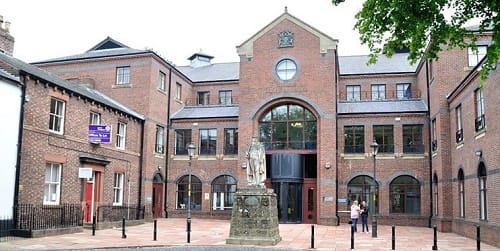 [A] JURY has heard that an alleged baton "attack" in Maryport was seen by an eyewitness.
John Martin Porter, 37, is on trial at Carlisle Crown Court. He denies allegations both that he caused Andrew Winder grievous bodily harm with intent, on August 19 last year, and possessed an offensive weapon on the same date.
This is said to have been a police-style metal baton, which it is alleged, Porter used to attack Mr Winder.
On day two of the trial today (WED), a jury heard Scott Creighton tell police he saw Porter assault Mr Winder, who attended hospital with a fractured jaw on August 20.
"John Porter come behind him with a metal bar and started whacking him with it," Mr Creighton told an officer in a video-recorded interview. "He was bleeding. He was all cut up.
He added: "He was on the floor helpless."
Porter, of Mulgrew Close, Maryport, later told police in a prepared statement he did not attack Mr Winder.
The trial continues.