[C]arlisle builder McKnight & Son Builders has scooped a prestigious Master Builder Award, taking the prize for best Kitchen or Bathroom Project in the Federation of Master Builders' (FMB) Northern Counties region.
Now in its 13th year, the Master Builder Awards continues to be a flagship for high-quality building work. Organised by the Federation of Master Builders (FMB), the awards programme is unique in that any project entered by the builder must be backed up by the customer – giving home owners the opportunity to support those building companies that have delivered exceptional results.
McKnight & Son Builders was selected by the region's judges to win the Kitchen or Bathroom Award and will now go through to compete in the national finals for their chance to win the UK category title at a ceremony held at the Intercontinental Park Lane Hotel in London on 15th September 2017, hosted by TV presenter and building enthusiast Nick Knowles.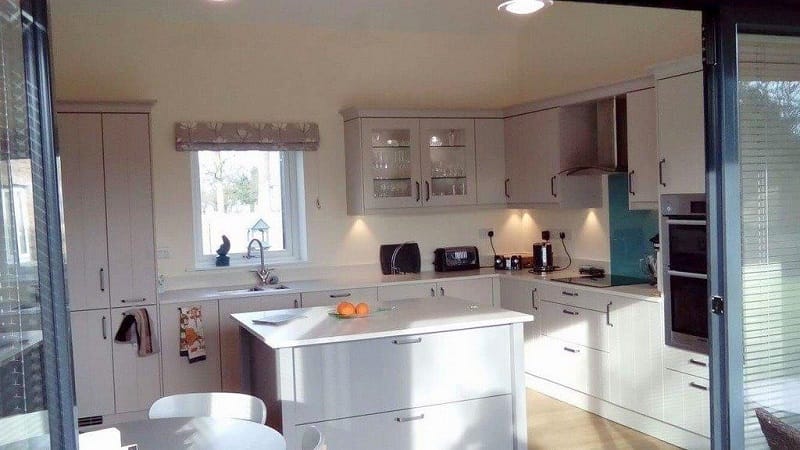 McKnight & Son Builders have won the award for their extension work on a 200 year old sandstone cottage. They used reclaimed sandstone and roofing slates to blend the extension into the original structure, utilising large bi fold doors to transition the kitchen out to an oak framed patio with views over Wreay Village. Working hand in hand with the client they delivered a project that kept the integrity and look of the late Georgian house intact.
Steve Laurence, FMB North Director said: "The Master Builder Awards give the FMB the opportunity to celebrate a job well done and for clients to say thank you to their builders. For the building industry it is an opportunity to celebrate all that is good about small local builders and their importance to the UK economy.
"Time and time again we have been impressed with just how far these builders will go to ensure their client is happy. It is this dedication that we want to celebrate. McKnight & Son Builders should feel justly proud of this achievement in winning and we wish them every success in the national competition."
If McKnight & Son Builders wins the overall Master Builder Awards title, selected from all category winners, the company will receive a brand new Vauxhall Light Commercial Vehicle worth up to £20,000. The clients will also receive a cheque for £1,000 for their efforts.