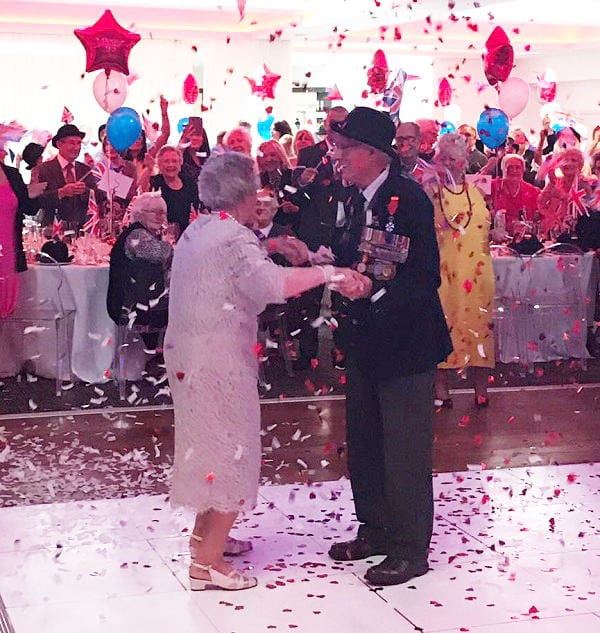 [O]n Tuesday 27th June, The Halston, Carlisle hosted their biggest street party for the 95th birthday of Doris Ratcliffe.
Doris made her grand entrance escorted by her 91 year old brother, who was previously Carlisle President of the Royal British Legion and was greeted by a standing ovation from friends and family, with British flags waving her in to The Halston's Mail Exchange.
The Great British Street Party was enjoyed by more than hundreds of Doris' friends and family as they celebrated her milestone 95th birthday. 1,000 sandwiches and more than 300 scones were enjoyed by the party, all homemade by the team at The Halston.
Becky Langley, Operations Manager at The Halston said: "The room was full of love and care for Doris and the time and effort put in to making the event so special was exceptional. It was a real honour to host the event for the family, it was a brilliant atmosphere all night and Doris was the last to leave the dancefloor."
The Halston Aparthotel, recently named Self-Catering Provider of the Year at the 2017 Cumbria Tourism Awards, located in the city centre of Carlisle has event rooms large enough to host up to 300 people right down to their Library, an intimate 20-person space ideal for private gatherings.