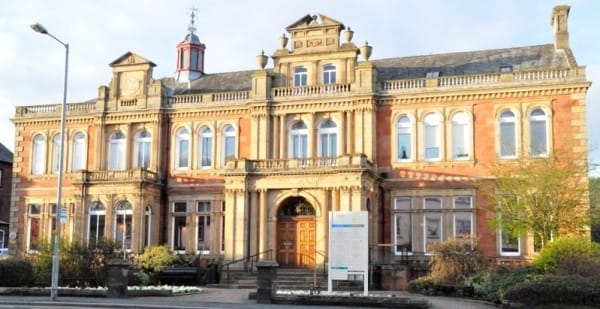 [I]n the coming weeks, businesses within the proposed Business Improvement District (BID) area in Penrith will be asked to vote on whether they support a further five year period of the BID through a postal ballot that will end on 30 November 2017.
The Business Improvement District was established in Penrith in 2013, running for a five year period. As the Business Improvement District term is drawing to an end the BID Board are seeking agreement for a second term from 2018-2023.
Eden District Council has one vote for each of the properties that the Council pays rates for within the BID area. At a full Council meeting last night, Members took the decision to vote yes in respect of these properties, mirroring the Council's decision five years ago to back the initial proposal for a BID in Penrith.
The Council's Members also agreed to pay a voluntary levy for those Council owned properties which fall below the threshold of £4,000 to further support Penrith BID in their activities over the next 5 years.
Cllr Michael Slee, Commercial Services Portfolio Holder, said: "I am pleased that the Council has decided to vote in favour of the Penrith BID renewal. Over the last five years Penrith BID has worked hard promoting Penrith, supporting events in the town centre such as the Winter Droving, Penrith on a Plate and Penrith Goes Orange, installing free town centre Wi-Fi, organising and funding training courses and establishing a connections recycling initiative to reduce running costs for businesses.
The BID's town centre flower displays have really added to our excellent town centre with lots of businesses participating. The success at the recent Britain in Bloom awards where Penrith won the BID category is a fantastic achievement."
Eligible voters should have received a notice of ballot and ballot paper through the post. A copy of the notice of ballot is also available on the Council's website at www.eden.gov.uk/penrith-bid which explains how to appoint a proxy, or what do in the case of lost or spoilt ballot papers.
The votes will be counted on Friday 1 December and the result will be announced on the Council's website shortly after. For the BID to be renewed for a further five years, two threshold tests have to be met in the ballot:
More than 50% of votes cast (turnout) must be in favour of the BID; and
The positive vote must represent more than 50% of the Rateable Value (RV) of the votes cast.
If you require further information on the BID visit www.penrithbid.co.uk where a copy of the Penrith BID Proposal and Business Plan for the second term can be found. Alternatively please contact Dan Harding, Chairman of Penrith BID by email on [email protected] or by telephone on 07769 734 922.