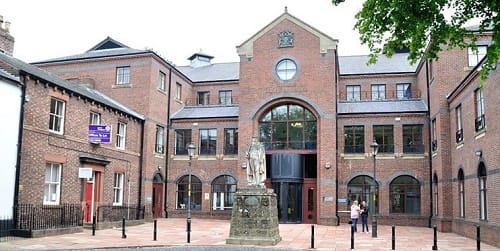 [A] CARLISLE man facing a rape allegation has appeared at the city's crown court.
Aaron Lee Wildey, 35, appeared in front of Judge Barbara Forrester at his plea hearing over a video link from custody.
During a short hearing, Wildey pleaded not guilty to one charge of rape – an allegation involving a woman which is said to date back to July last year.
Wildey also pleaded not guilty to a charge which alleges the disclosure of private sexual photographs/films with intent to cause distress. He further denied an allegation of assaulting the female by beating.
A trial will take place at the crown court on April 17. It is estimated that hearing will last three to four days.
In the meantime Wildey, of Furze Court, Carlisle, has been remanded in custody by Judge Forrester.