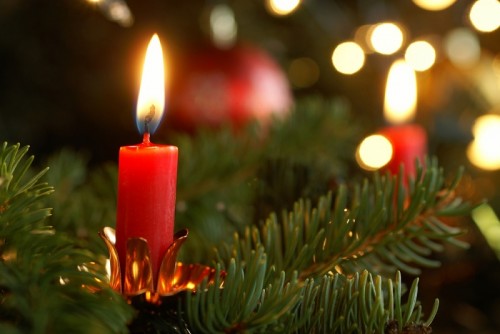 [W]ith Christmas and New Year just around the corner, people are being reminded that support and advice is available to those who may struggle to cope over the festive period.
For some, the winter months can bring added pressures which may contribute to any of the common mental health problems as many as one in four people will experience in their lives. The pressure of having the perfect Christmas, financial issues, or feeling alone over the festive period can lead to low mood or trigger an increase in anxiety or depression. Some people may see an increased workload as they try to clear their desk before the festive break, which can also cause stress.
Christmas time can be the most difficult time of the year for some people and can highlight their loneliness or vulnerability. Older people, especially those who are more vulnerable, can become isolated in the winter months, and the cold weather can have a serious impact on their health.
Dr Richard Thwaites, Clinical Director at Cumbria Partnership NHS Foundation said: "While the festive period is full of cheer for many, others may find that the added pressures of the season can cause worries. For many individuals struggling with low mood, Christmas and New Year can be a challenging time with additional demands which can be tricky when people feel like they are struggling to cope day-to-day.
"People can put themselves under more pressure or find themselves comparing themselves or their lives to those of others especially through the likes of social media.
"Many individuals who struggle with social anxiety can also find the additional social pressures of Christmas a challenge. It's important for people to remember that you don't have to deal with these feelings alone – there is support available. Anyone not feeling themselves and experiencing symptoms such as lack of motivation, tearfulness or feeling lonely and worried should seek advice and speak to someone about how they're feeling, this could be a friend or family member or an organisation such as the Samaritans or Mind In Cumbria people can get in touch with MindLine Cumbria who can offer advice, information, support and guidance about mental health issues over the telephone, via text or email."
Support is also available for those who live in Lancashire; Lancashire Care NHS Foundation Trust's Wellbeing and Mental Health Listening Helpline is open 365 days a year and offers a confidential, listening, support service for people who are feeling distressed, lonely or struggling with their mental health. The helpline also offers a listening service for people who may be worried about someone they care about.
Pauline from the Wellbeing and Mental Health Listening Helpline at Lancashire Care NHS Foundation Trust said: "We recognise that Christmas can be an extremely difficult time of year for some people due to stress, anxiety and loneliness. The Wellbeing and Mental Health Listening Helpline is here to offer confidential support to people in Lancashire who are feeling low, distressed and concerned about their mental health or about someone they care about. We also provide a service to callers who may just need signposting in the right direction. No one should feel alone or that they have no one to talk to, we are here to listen."
During the festive season the Wellbeing and Mental Health Listening Helpline will be open the following hours:
Christmas Eve 7pm – 11pm
Christmas Day 7pm – 11pm
New Year's Eve 7pm – 11pm
New Year's Day 7pm – 11pm.
People can access the service and speak to an advisor on Freephone 0800 915 4640.