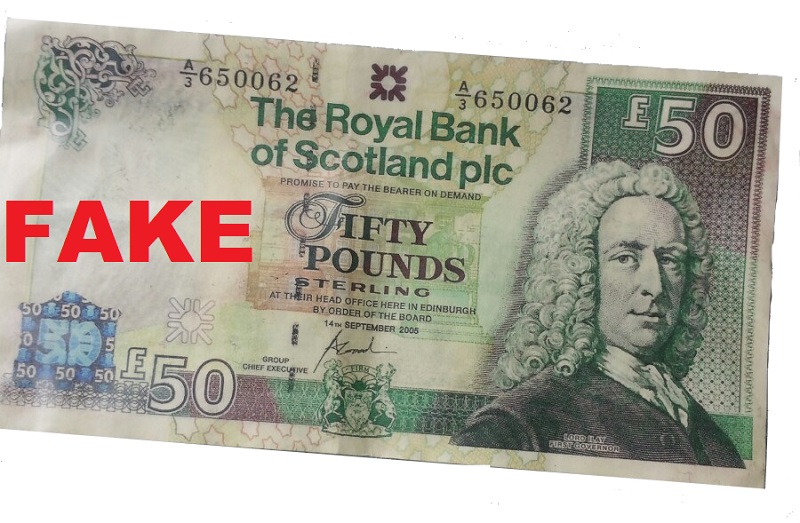 [P]olice are warning businesses to be vigilant following reports of forged £20 and £50 notes being passed across the county.
In the month of May at least 10 businesses including public houses, local shops and chains have reported having been targeted.
Reports are of forged Scottish £20 and £50 notes, however Irish and English denominations should also be checked with caution.
Crime Prevention Officer, Claire Stevens, Said: "We hope by highlighting these incident that business will take heed in checking any £20 and £50 notes that they receive.  Our advice is simple, if you are in any doubt, do not accept the tender and ask for other means of payment."
Anyone with any information on counterfeit money in the county is asked to call police on 101, or Crimestoppers anonymously on 0800 555 111. Always dial 999 in an emergency or if a crime is in process.