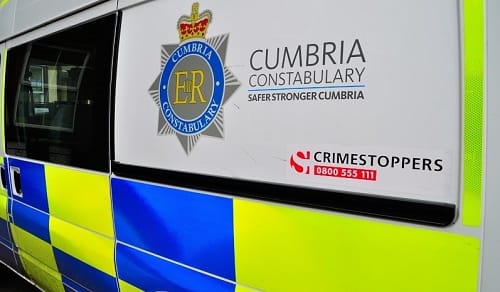 Police are appealing for information after a woman was bitten by a dog on Dockray Hall Road, Kendal.
It happened at about 8pm on August 7.
A Cumbria Police spokesman said: "The woman was walking her four-month-old German Shepherd when she was bitten by a Staffordshire Terrier-type dog.
"The Staffordshire Terrier was being walked by a man described as being about 50. He was said to be wearing a grey hoodie and glasses. He had another dog with him. Neither was said to be on a lead."
Anyone who might be able to identify the man is asked to contact PC1416 Rourke, referencing log 271 of August 7.
Email: [email protected]
Call non-emergency number: 101
Or Crimestoppers anonymously on 0800 555 111.