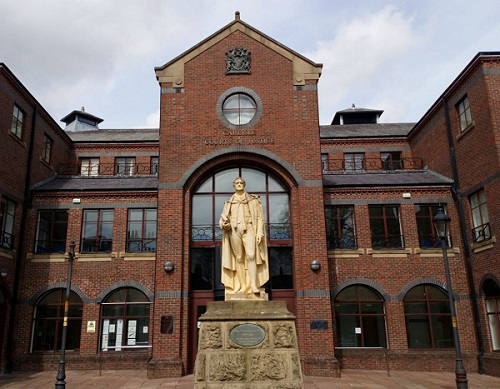 A YOUNG drink-driver who mounted a pavement in Cockermouth and knocked over four teenage pedestrians has been spared immediate custody.
Courtney Shepherd, 18, was sentenced at Carlisle Crown Court earlier today (FRI) for crimes she committed during the early hours of August 18.
Shepherd had argued with another 18-year-old female while they were out with separate groups of friends in Cockermouth pubs. During a phone conversation, Shepherd then threatened to "stab" the other woman.
A short time later she got behind the wheel of a Seat Ibiza while more than twice the drink-drive limit, before unintentionally and recklessly knocking over the female and three of her friends on a bend at Windmill Lane. Three were injured, one male teenager sustaining a hairline ankle bone fracture.
Shepherd was arrested after police saw her driving erratically in the town centre. She admitted two dangerous driving charges, possessing two knives which were found in her vehicle – but not produced – and drink-driving.
Judge Peter Davies learned of Shepherd's mental health issues which, experts believed, would deteriorate if she was jailed. Hearing that these could be managed in the community, and that she had no previous convictions, Judge Davies suspended a 16-month jail term for two years. Shepherd, of Cockermouth, must complete rehabilitation, unpaid work, a night-time curfew and an 18-month driving ban, and sit an extended re-test.