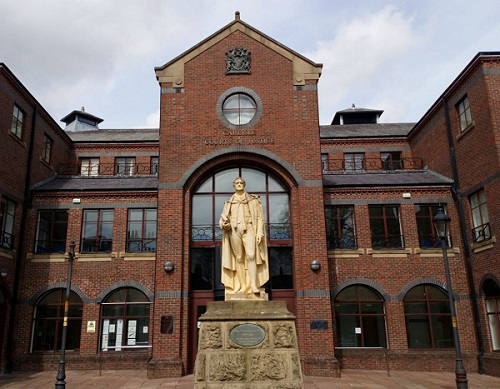 A FORMER Witherslack Hall School pupil has vehemently denied suggestions his allegation of physical abuse by a teacher is motivated by financial gain.
Five men – ex-teachers and employees at the Grange-over-Sands residential school – are on trial at Carlisle Crown Court. Now aged between 62 and 78, they deny charges which allege the physical abuse or cruelty of boys at Witherslack Hall during the 1970s and 1980s.
Ex-pupil Richard Rutter has told a jury he "got run over" by a minibus-driving teacher while lagging behind on a cross-country run. He said he was left with a piece of gravel lodged in his chin and a split knee.
Mr Rutter, who also conceded he "can't say for definite it was done deliberately", was cross-examined by the former teacher's barrister, Tim Evans.
Mr Evans suggested Mr Rutter had asked a police detective whether he told another ex-pupil that "victims can get £50,000 (compensation)". But Mr Rutter denied having any such conversation with the officer.
He said family members and friends from his native North East had told him after his time at Witherslack Hall ended that he could "put a claim in for criminal damages".
But Mr Rutter told the jury: "I am not interested in money." He added: "I'm not here to make money out of misery."
He continued: "I have not been to see a solicitor. I have not been in touch with (any) criminal compensation (group). I am not interested."
Mr Rutter said: "I was given a card by police to say 'there is a number if you want it'." But he insisted: "I can put my hand on my heart and solemnly say to you I have never mentioned money in this case – never asked for it; never mentioned it."
Mr Rutter spoke of "good times" at the school. He said he was indebted to two staff members who arranged tests showing he had dyslexia and dyspraxia.
But having described in his evidence several alleged incidents of physical abuse at Witherslack Hall by a number of teachers, he told the court: "I am saying what happened; what I saw."
The trial continues.