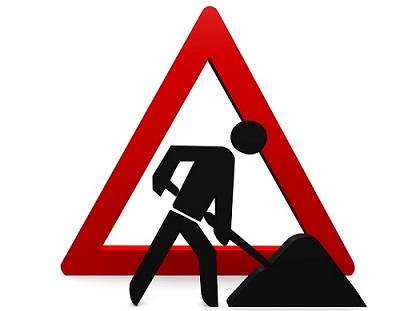 Planned overnight closures of the A590 near Newby Bridge in Cumbria have been cancelled after a mammoth effort to complete 3 nights of work in just 1 overnight working shift.
Highways England, responsible for operating, maintaining, repairing and improving the strategic road network – which includes the A590 between Barrow and the M6 – had planned to close the road in both directions for 3 nights this week to tackle potholes and carry out other wear and tear repairs. Work on single lane sections of road – sometimes involving deep excavations – often needs a road closure in both directions to accommodate large equipment and to ensure the safety of road workers and drivers.
However, forecast wild weather and hopes of reducing inconvenience to drivers and other road users, forced a rethink yesterday and staff were able to review the project and marshal enough road workers and heavy plant to do most of the work in just 1 night last night – and in a reduced 10pm to 6am working window to boot
Highways England project manager James Duke said: "As many local people and other road users will know we'd originally planned to do this work over 7 nights but we constantly review our work programmes to ensure that repairs and maintenance causes as little inconvenience to road users as possible.  With this in mind we'd already scaled back the work to 3 nights and also reduced the overnight working window by 2 hours – starting at 10pm instead of 8pm and finishing at 6am as normal.
"But with a forecast of deteriorating weather conditions yesterday we reviewed the programme again and – subject to getting enough staff and plant on site – looked at how much work we could do last night.  Although we still have work to do in the New Year we made so much progress last night that we have cancelled the overnight closures scheduled for tonight and tomorrow night and will only require overnight temporary traffic lights when we go back to finish the work which will be on a wider section of the carriageway.
"I'd like to thank colleagues and our maintenance and renewals staff at Kier as well as the other contractors for what was an Herculean effort last night – and also thank local people and other road users for their patience as we work to ensure they can continue to enjoy safe and smooth journeys through this part of Cumbria."