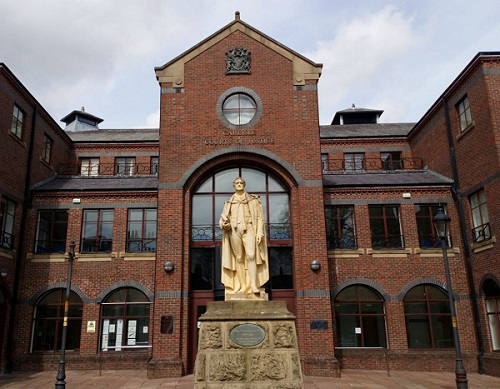 A DAD who was drunk twice in three days while he was supposed to be caring for his baby daughter has been sentenced by a judge who branded him an "absolute disgrace".
Carlisle Crown Court heard shocking details of the West Cumbria father's child neglect crimes last year.
At around 1-45am June 7, the 15-month-old toddler was found alone in a neighbour's garden – three doors from her home – crawling in the darkness on a floor containing glass and dog dirt. She was returned to her dad, who was "steaming drunk" and thought she was still inside his property. Earlier, he was heard by a neighbour to say: "It's pay day – that means Jack Daniel's day, baby."
Then, on June 9, he was seen staggering in the street, pushing a pram and carrying junk food. A neighbour later saw the toddler "eating chilli sauce from a takeaway carton and crying", prosecutor Beccy McGregor told the court.
The tot was later taken to a pub, where her dad asked a complete stranger to change her nappy. He was assaulted by another male and, at his home in the Whitehaven area later that night, was seen "spitting blood on the floor near where his daughter was crawling".
The dad, who can't be named to protect the child's identity, admitted two child cruelty charges. He was sentenced by Judge Peter Davies, who imposed a three-year community order comprising up to 60 days' rehabilitation, and demanded monthly updates.
"How dare you treat this little girl like that?" Judge Davies demanded to know. "You should hang your head in shame.
"You are an absolute disgrace. You are a menace."