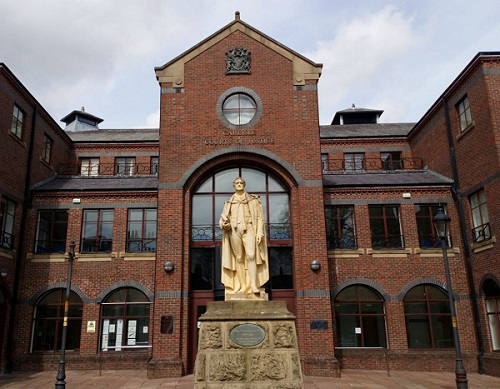 AN industrial company has been fined £600,000 after an operative lost parts of four fingers while working at a North Cumbria factory.
Matthew Hook suffered "life-changing" injuries while using an electrically-powered folding machine to bend metal at the A Steadman and Son manufacturing site close at Warnell, near Welton, Carlisle, in October, 2015.
During the process, Mr Hook's dominant left hand became trapped in the jaws of the machine. He required partial surgical amputation of four fingers.
Following the incident, SIG Trading admitted – while trading as A. Steadman and Son – one offence of failing to ensure the health and safety of workers between January, 2013, and October, 2015.
Carlisle Crown Court heard a "patently dangerous practice" had developed through which a safety measure was "deliberately circumvented", allowing operatives to activate the machine while standing closer to it than they should.
Mr Hook's accident occurred nearly two-and-a-half years after the risk of that type of injury had been identified in an assessment. But during that period, the company took no action to control the identified risk, beyond sending one email asking an employee to take action on the risk assessment. "This dangerous situation," prosecutor Craig Hassall told the court, "was exacerbated in 2014 when all mention of the serious and obvious risk was removed from a subsequent risk assessment."
The company had since taken appropriate remedial action, while a manager was dismissed for gross misconduct in relation to a failure to implement the 2013 risk assessment.
Judge Peter Davies imposed a £600,000 fine and ordered the company to pay £23,593.83 costs. "These were life-changing injuries," he said of Mr Hook, who attended today's hearing. "He continues to suffer considerable pain and disruption to his life."
Judge Davies added: "This accident, regrettably, could have been avoided."