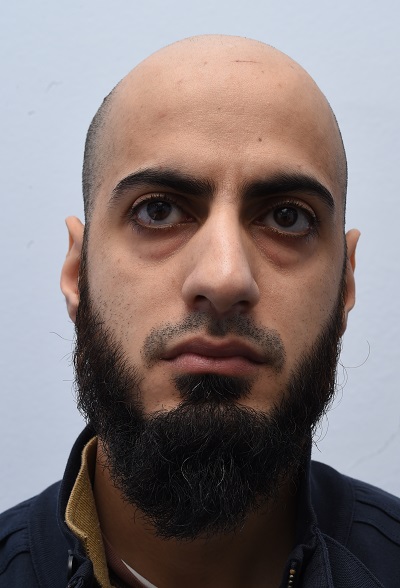 A man who collected extremist magazines on his phone has been jailed for terrorism offences.
Today (Friday 22 February 2019) Fahim Adam (18/11/1986) of Bold Street, Blackburn, Lancashire has been jailed for two years and six months at Manchester Crown Court, Crown Square.
He pleaded guilty at an earlier hearing to two offences relating to the collection of terrorist information likely to be useful to a person preparing for or committing an act of terrorism contrary to Section 58(1)(b) of the Terrorism Act 2000.
Adam was involved in a road traffic collision in Lancashire in November 2017 and his phone was subsequently seized by officers investigating the accident. The purpose of reviewing the phone was to determine whether or not Adam's use of it contributed to the collision.
Specialist officers reviewed the phone and found materials which indicated an interest in extremism. There was evidence that Adam had downloaded magazines published by a proscribed terrorist organisation. Articles in the magazines encouraged the reader to engage in acts of terrorism and explained how such atrocities could be carried out.
Detective Chief Superintendent Dominic Scally, of Counter Terrorism Policing for the North West, said: "Today's result is thanks to the meticulous work of officers from Counter Terrorism Policing North West who have analysed a large amount of data to gather all of the evidence to support this case.
"The success of this investigation is also down to the work of officers from Lancashire Police, and it is thanks to their diligence and extensive enquiries that this prosecution was made possible.
"I hope this result shows that we are committed to tackling the threat from terrorist propaganda online, and arresting and bringing to justice those people who possess or share it in any form remains a top priority."
To report any suspicious activity call police on 0800 789 321.
Anyone who sees extremist content online can report their concerns anonymously to specialist officers at the world-leading Counter Terrorism Internet Referral Unit at www.gov.uk/report-terrorism