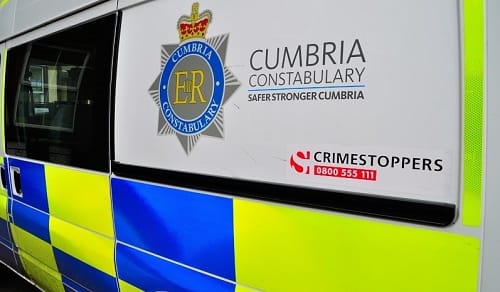 Police are investigating criminal damage to a rear door at a property on Dundonald Street, Barrow, at around 9:15pm on Monday 4th March.
A Cumbria Police spokesman said: "The panel of the door was kicked in by two men who had entered the rear yard asking to speak to the occupants. The two men then ran off."
Anyone with information, particularly in relation to the identity of the men, is asked to contact police on 101 or Crimestoppers anonymously on 0800 555 111, quoting log 218 of the 5th March 2019.