A careless driver whose actions led to the death of his girlfriend has been jailed for 8 months.
Richard Elmore, 28, was driving recklessly southbound on the Central Motorway, in Newcastle last February, when he lost control and crashed.
Riding in the back of Elmore's Peugeot 207 was his 24-year-old girlfriend, Demi Marie Burke while her auntie, Colleen Main, was in the front.
Both Demi and Colleen had to be cut out by firefighters. Colleen spent several days in critical condition however, Demi sadly passed away from her injuries.
An investigation into the collision was launched and officers arrested Elmore on suspicion of causing death by dangerous driving.
The charge was later changed to causing death by careless driving and following a guilty plea Elmore, last Friday (March 22), was sentenced to 8 months imprisonment at Newcastle Crown Court.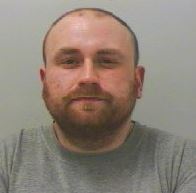 Elmore, of Collingwood Street in Cowden, will also be banned from driving for three years and four months when he is released and will need to take an extended re-test.
Sergeant Phil Emmerson, Of Northumbria Police's Motor Patrols, said: "This has been, and continues to be, a very difficult time for Demi's family and friends and my thoughts are with them.
"Hopefully this will highlight the dangers of driving and the care drivers need to take on the road- it only takes one second to lose a loved one."
Colleen talks about her relationship with Demi and the lasting impact left from the collision.
She said "We were like sisters. Demi had her whole life in front of her. She knew her mind and what she wanted to do but that has all been taken away from her due to the actions of Richard. The impact of this will stay with me my whole life."