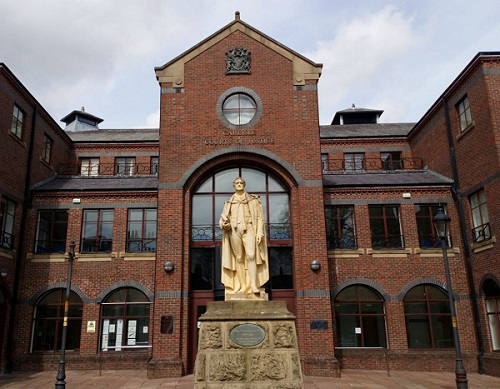 A CONVICTED sex offender who texted a 15-year-old girl after delivering a pizza to her home has been jailed.
Nathan Jake Telford, 27, was subject to the strict terms of a court sexual harm prevention order (SHPO) – banning him from contacting any female under 18 – when his employment took him to an address on February 17.
Carlisle Crown Court heard today (MON) how Telford delivered the girl's pizza order just after midnight. She opened the door and saw him "smirking" as he "looked her up and down in what she describes as a sexual way, and said 'wow'".
Two minutes after the girl took her food and closed the door, Telford sent a text to the number he had through the order, telling her: "Sorry to say, you are absolutely stunning."
The teen – left "freaked out" and "repulsed" – alerted police the next morning.
Telford admitted breaching the SHPO as it "should have been obvious" to him the female was under 18. A police officer placed her age at around "13 or 14".
Judge Peter Davies heard Telford, of Chapel Street, Egremont, had two dozen offences to his name, including two past sex crimes and repeated order breaches.
Judge Davies jailed Telford for 18 months, and extended the SHPO, which will now run until 2026.