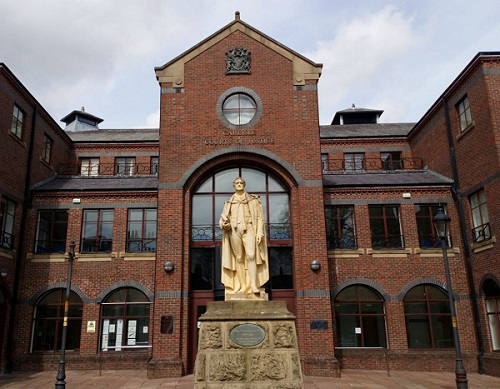 A WEST Cumbria man has been jailed for trying to arrange and encourage the sexual abuse of a baby during depraved online chat.
Carlisle Crown Court heard shocking details of warped exchanges Mitchell Cass had with what he thought was a like-minded man late last year. Cass, 23, instigated sick sexual online discussion during conversations on 12 separate occasions with what was actually an undercover officer.
Cass was arrested after travelling to Lancaster, where he believed he would meet the man and his "baby" in a hotel room.
Hundreds of illegal images of children – including babies – were found on his electronic devices by police, along with other deeply disturbing online conversations. This criminal collection was gathered over just a month and led Judge Peter Davies to conclude it was merely the "tip of the iceberg". He heard how Cass had confessed in interview to viewing indecent images and engaging in deeply disturbing online chat about child abuse "for six years".
Cass, of Yeathouse Road, Frizington, admitted attempting to arrange or facilitate the commission of a child sex offence; and encouraging or assisting the commission of an offence believing it would be committed. He also admitted making and distributing indecent images.
It was said that Cass was "motivated not to reoffend", that he felt "shame and guilt" and had found the adverse effect of the offending on his family "incredibly difficult to bear".
After reading detailed background information and expert reports, Judge Davies jailed Cass for six years.
An NSPCC spokesperson said: "Cass's victim may not have been a real child, but the intent to abuse an innocent baby was certainly genuine. Cass's despicable and highly manipulative behaviour shows he is a serious risk to children.
"We hope every effort is made to rehabilitate Cass while he is in prison to reduce the potential of him re-offending upon release."