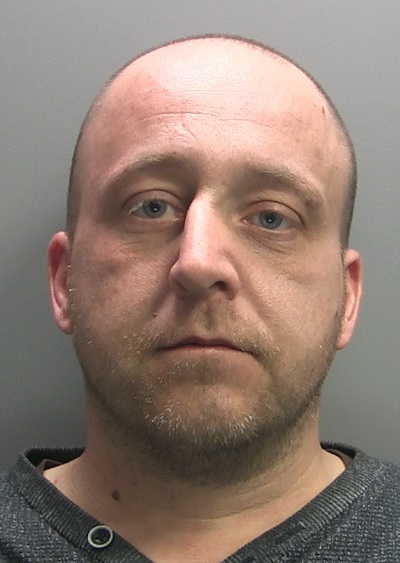 A SERIAL Carlisle nuisance who repaid a Good Samaritan's kindness by threatening to kill him has been jailed.
Just hours after being fined at the city's magistrates' court on May 2 for threatening behaviour, Andrew Bell downed 15 cans of cider and caused more trouble.
While begging outside the train station, 42-year-old Bell was given money by a kind-hearted stranger. That man later went to a nearby pub and, when Bell entered, also offered to buy him food.
But homeless Bell's mood then changed and he began to "act strangely", Carlisle Crown Court was told.
He claimed to the man that his mother was Moors murderer Myra Hindley, and then told him: "I've killed people and I'll kill you."
As police responded Bell was then aggressive and made a chilling threat to one PC. He was sentenced after admitting a public order offence and a breach of a criminal behaviour order (CBO) to which he was made subject in 2017. This was, the court heard, his 79th breach of the CBO – which bans him both from visiting the city centre at certain times and being drunk. Bell has 176 previous offences on his criminal record.
Recorder Alex Leach jailed him for 10 months, saying of his conduct towards the Good Samaritan, who was left visibly upset: "You repaid that kindness (by the man) by threatening him.
"Your behaviour was erratic and increasingly aggressive and intimidating."