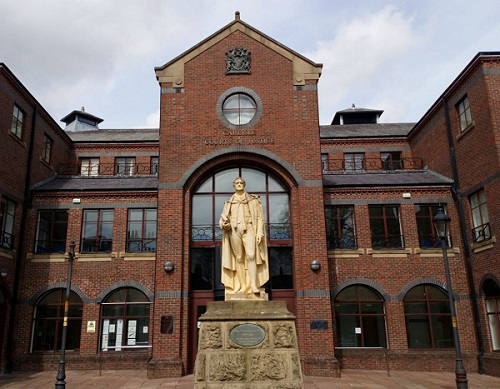 A WOMAN spared prison earlier this year for slashing a man with a kitchen knife has now been jailed for further criminal conduct.
In February, Caroline Margaret McKelvey had an 18-month jail term suspended for the wounding crime, and was ordered to complete a night-time curfew and rehabilitation by a judge who heard of her mental health difficulties.
But 48-year-old McKelvey swiftly found herself back in trouble. She was punished for an initial breach of the order. Then, in April, she flouted the order a second time, both by being away from her address for more than two hours when she should have been indoors, and failing to attend probation appointments.
And on May 11, she sent four Facebook messages threatening extreme violence to a woman who had begun an association with her former partner. "They were very aggressive, intimidating and unpleasant," Judge James Adkin said of the messages as McKelvey found herself back at Carlisle Crown Court today (WED).
McKelvey, who admitted the breaches and sending malicious communications, had since written a letter in which she apologised to the woman for any distress caused. It was also said she was "committed to change" her ways.
However, Judge Adkin concluded: "It seems to me inevitable that some of the suspended sentence should be activated."  McKelvey, of Jacktrees Road, Cleator Moor, was jailed for 14 months, and banned from contacting the woman in any way for five years.