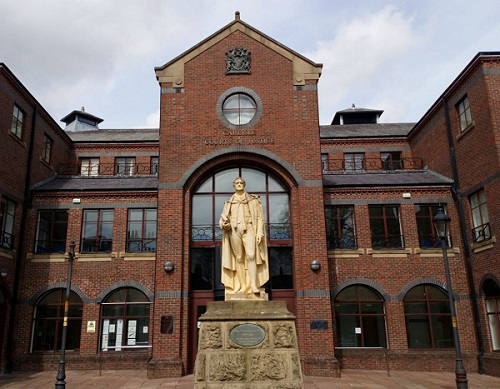 A MAN accused of being linked to a £7,000 drug-dealing "pass-the-parcel" has gone on trial at Carlisle Crown Court.
A jury heard today (TUES) how a vehicle driven by 56-year-old Paul Roe was stopped by police on a slip road at Southwaite services, off the M6 between Carlisle and Penrith, on the afternoon of January 27 last year. A supermarket carrier bag containing other bags comprising a package of cocaine, ecstasy tablets and cannabis – with a street value of around £7,000 – was recovered from the boot.
Jurors have heard that Roe, of Wintermans Road, Manchester, admits possessing the three drugs with intent to supply.
However, the prosecution allege that his 30-year-old son, Scott Roe, was also involved in illegal drugs activity. Opening the case, prosecutor Rachel Faux said 13 of Scott Roe's fingerprints were "identified amongst the packaging", on four different layers.
"Essentially what you are looking at is a drug-dealer's pass-the-parcel, wrapped and wrapped and wrapped with different levels of packaging," Miss Faux told the jury.
"The Crown say at some point before Paul Roe was caught with the package, this defendant (Scott Roe) was concerned in the parcelling and packaging of it."
When arrested at his Bank Street home in Manchester, Scott Roe allegedly said to police: "Fingerprints, is that it? Are you serious?"
Scott Roe denies three charges, which allege being concerned in the supply of class A cocaine and ecstasy, and class B cannabis, during January last year.
The trial continues.