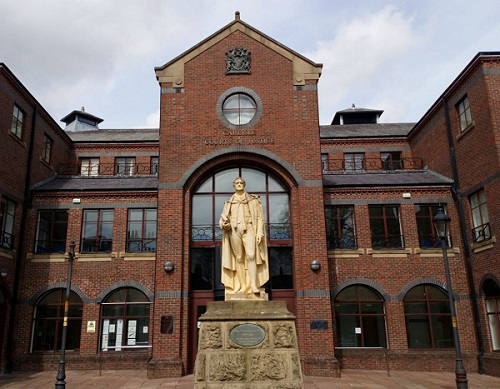 A MAN accused of triggering a "Wild West" mass brawl on board a packed train in West Cumbria has gone on trial.
Richard Myers, 44, denies one charge alleging affray. At Carlisle Crown Court this morning (TUES), prosecutor Tim Evans told a jury the setting for violence was a busy train carrying passengers – including children – from Whitehaven on the night of March 30, 2018. Earlier, Whitehaven had met Workington in a Good Friday rugby league derby match.
Myers – who had attended the game and "drank a lot of alcohol" – was said to have left his seat and approached a group of apparently drunken males. "He grabbed hold of one of them by the throat, and he punched him a couple of times," alleged Mr Evans to jurors. "It provoked what was really a mass brawl.
"You will hear that this defendant who, as the Crown say, did trigger the violence when the brawl ensued, ended up getting the worst of it. Come the end of it he was on the floor, he was punched and kicked by others and left in a bleeding state, and lost consciousness for a time."
But Mr Evans said of Myers, of Gatehead, Great Clifton, Workington: "He denies grabbing anyone by the throat and he denies delivering any punches to provoke matters." The prosecutor told jurors: "You will have to decide what role he truly played."
The jury were told three other men had previously admitted an offence of affray arising out of an incident which one passenger bystander likened to the "Wild West".
The trial continues.