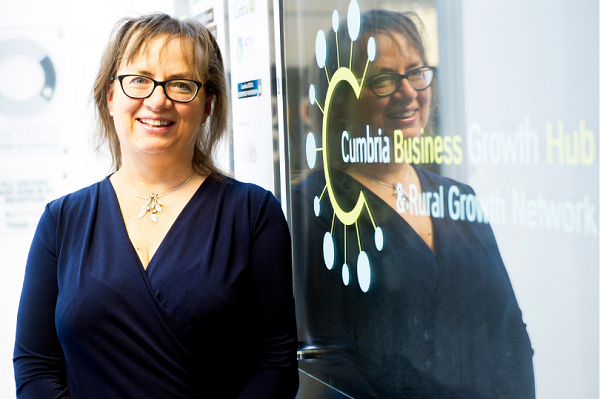 A new initiative aims to help independent high street retailers combat threats from online competition and rising overheads.
Cumbria Business Growth Hub is offering a package of support that aims to ensure independent shops are in the best possible shape to ride out extremely tough trading conditions.
Suzanne Caldwell, Deputy Chief Executive at Cumbria Chamber of Commerce, the lead partner in the Growth Hub, said: "The high street is facing a perfect storm.
"Retailers have to contend with online competition, rising business rates, and increases in the National Minimum Wage and auto-enrolment pension contributions for staff.
"If they're to survive, they need to be lean and effective, which is where the Cumbria Growth Catalyst scheme can help."
The scheme offers eligible businesses:
A free one-to-one business health check with a Growth Hub adviser who will produce a report with recommendations to improve the business;
Up to 12 hours of free tailored advice for businesses with aspirations to grow significantly in the next three years;
Free business workshops on topics such as getting the most from your website and local search marketing.
Almost all the businesses to have completed the programme so far praised the support they received and said they planned to act on the advice and suggestions provided.
Suzanne added: "Although the scheme is open to any eligible business, retailers have more to gain than most.
"Very often, those running a business are so tied up with day-to-day issues that they don't have time to take a step back and think more strategically.
"It pays to have a fresh pair of eyes look at your business. The health check can identify the most pressing challenges and suggest ways to address them.
"All our advisers are experienced business people and their insights into what a business is doing – or perhaps not doing – can be really beneficial.
"Given that this advice is free, it's a no-brainer. I'd strongly urge eligible businesses to get in touch."
Cumbria Local Enterprise Partnership (LEP) is funding the scheme. Chief Executive Jo Lappin said: "Cumbria LEP is really pleased to see that the Cumbria Growth Catalyst is being so pro-active in helping our independent retailers to respond effectively to the changes on the high street.
"Our retail offer is important to both those that live and work here and our visitors, who spend £3billion in our economy.
"Supporting our retailers to manage the changes that are happening will mean that Cumbria has an attractive and profitable retail offer going forward and hopefully one that speaks equally to younger and older people."
To find out more about the scheme, call Cumbria Business Growth Hub on 0844 257 84 50.