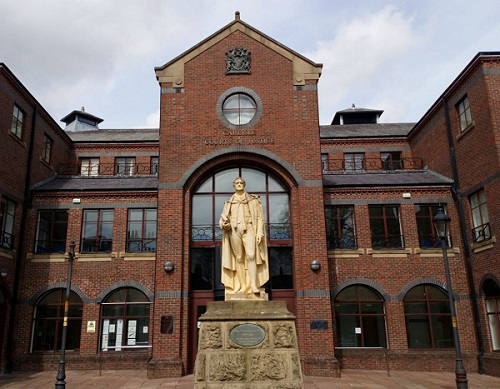 A POLICE officer has told a jury he recognised a motorist who drove directly at him in Windermere late at night.
Michael Patrick Kinsella, 44, is alleged to have driven straight at PC David Tortoishell on Claife Avenue in the early hours of June 8. But Kinsella denies charges alleging dangerous driving and assault with intent to resist arrest, and is on trial at Carlisle Crown Court.
Kinsella was wanted on a warrant when PC Tortoishell and a colleague went to Claife Avenue at 1-20am to speak with an associate of his. After the unformed officers parked their vehicles, a Vauxhall Astra registered to Kinsella came around a corner.
PC Tortoishell told jurors today (TUES) he saw the driver was Kinsella, to whom he had spoken in person twice before.
After PC Tortoishell signalled for the driver to stop, the car "reversed at speed" into a cul de sac 10 metres away and was then driven, the officer said, straight at him "with no attempt to deviate".
"The engine was being revved very loudly as if the driver was keen to get away from me as quickly as possible," said PC Tortoishell. "When I realised the driver was coming straight towards me I jumped to my left so I remained on the pavement."
Had he not done so, the PC stated: "I would have gone over the bonnet." The wing mirror clipped his hand as the Astra drove off.
"Because of the proximity of the driver's side window as the vehicle passed me, I could see directly through the window and into the car, and could see the driver quite clearly," he said.
"I had no doubt whatsoever that it was Mr Kinsella."
But after his arrest, Kinsella stated to police: "Whoever is responsible for this has been mistakenly identified as me." The trial continues.