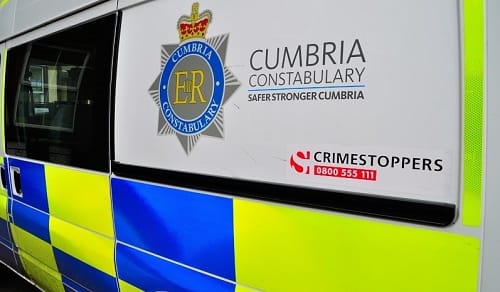 Police are investigating an assault in Workington which occurred at 2pm on Wednesday 21 August.
A Cumbria Police spokesman said: "The victim was chased by the suspect in a vehicle across the grassed area between Bowness Court and Furness Road.
"The suspect has then assaulted the victim with a baseball bat, leaving him with injuries to his head and body.
"Enquiries are ongoing into tracing the suspect."
Anyone with information or CCTV is asked to call PC Twentyman on 101 or call Crimestoppers on 0800 555 111.