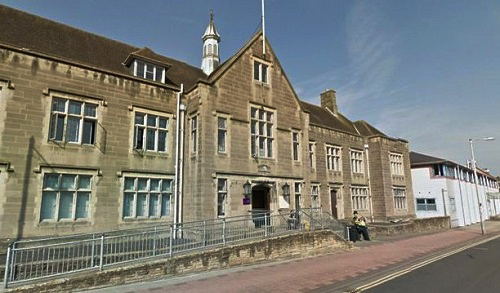 A Carlisle man has appeared at the North and West Cumbria Magistrates Court and pleaded guilty to drink-driving on July 17.
The court has heard how Peter Bisland Rome, 36, of Crossways, Harraby, Carlisle, lost is job about three-weeks ago and started to suffer from depression, and turned to drink
The court heard from prosecutor Amy Lambrum that police officers were called to the Southwaite services on the M6, as a red Volkswagen had collided with road signage and severely damaged a car and metal road signs, when officers arrived they found the car locked with both air-bags deployed but no driver, moments later they saw Rome walking across the car park.
He failed a breathalyser test with a reading of 80mcrg of alcohol in 100-millilitres of breath, over twice the legal limit of 35mcrg.
Antony Wilson for Rome said he was a bit shaken at the scene and admitted to police "he took a bend too fast" the VW Golf GTI is his pride and joy, it was badly damaged and is now in his front garden at home.
Magistrates disqualified him from driving for 20-months and he has to pay a fine of £120 with court costs of £85 and a victims surcharge of £30, Rome was offered the drink-drivers rehabilitation course which could reduce his ban by 20-weeks.