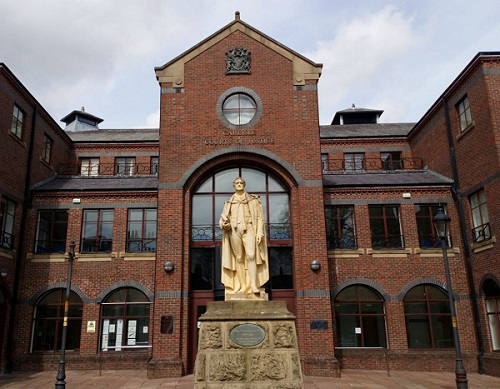 A CARLISLE man accused of robbing a teenage boy of a pedal cycle, and the alleged illegal possession of a Samurai sword in a public place, will stand trial later this year.
Jamie Chad Wilson, 30, pleaded not guilty to two charges when he appeared at the city's crown court this morning (MON).
Wilson denied one charge which alleges that he robbed a 13-year-old male of a bike in Carlisle.
He also denied a second charge alleging that he had the Samurai sword in a public place, at Keenan Park in the city, "without good reason or lawful authority".
The charges arise out of alleged incidents which are said to have occurred on August 28 this year.
Wilson, of Millers Close, Botcherby, is now due to stand trial in front of a jury at the crown court. This hearing is due to start on November 11.
In the meantime Wilson – who attended today's hearing over a video link – was remanded in custody by Judge James Adkin.