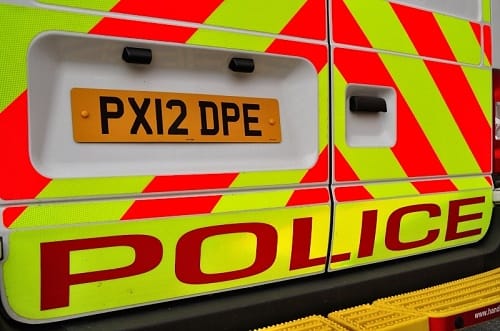 Police have confirmed that a 76-year-old man was arrested yesterday (6 November) on suspicion of animal cruelty, after a missing cat was found dead in Aspatria.
One cat was found dead at the allotments on Lawson Street, which showed signs of suspected poisoning.
While searching the allotments, cat food and sardines were allegedly found which appeared to have been laced with blue poison.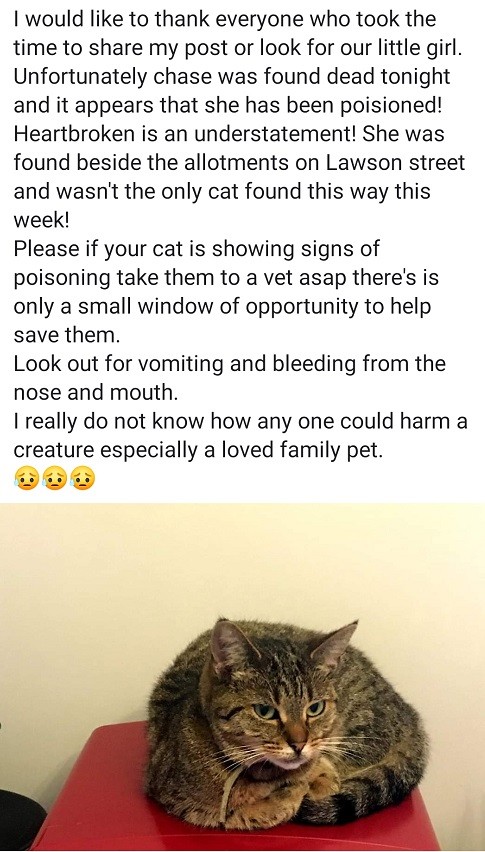 A Cumbria Police spokesman said: "Police received a report from the owner of the cat on Tuesday 5 November, expressing concern that the cause of death may have been from poisoning.
"This is yet to be confirmed."
Devonne Irwin said: "Our family cat named Pablo (11 months old) is still missing.
"From my understanding there are also other cats in the Aspatria area missing.
"I am worried for other people's cats and also wondering if maybe in the past people's cats have been poisoned but they never realised it was being done."
Cumbria Police said they could not confirm how many other cats may have been involved due to the ongoing investigation.
Anyone with information is asked to contact Cumbria Police on 101 or call Crimestoppers on 0800 555 111.