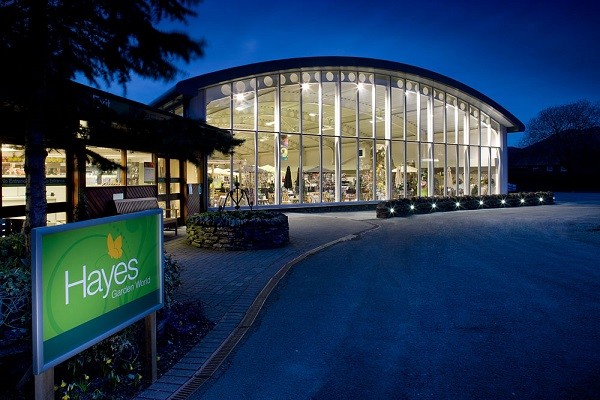 Hayes Garden World are offering the opportunity for local groups to fundraise in their bustling store over the Christmas period – from helpful present wrappers to singers and dance group members!
The Ambleside-based garden centre are keen to put their store full of Christmas shoppers to good use this year. With hundreds of visitors expected every day, the popular tourist attraction is the perfect setting for raising money for a good cause this Christmas. The popular garden centre is inviting local groups and charities to take space in its store during the four weekends before Christmas to raise funds for important causes. Groups can be charities, local schools or volunteering schemes – or anyone who has a passion for making a difference at Christmas time.
As well as a dedicated space to fundraise, Hayes Garden World will donate £50 to each group to assist with props and organisation costs.
Slots are available during the four weekends leading up to Christmas – November 30th, December 1st, 7th, 8th, 14th, 15th, 21st and 22nd.
Groups can apply for a fundraising pass via the website (see here), explaining how they would like to fundraise and who the funds will be raised for and why. Applications close on 30th November 2019.
To help spread the festive cheer, Hayes are welcoming quirky and exciting fundraising ideas from local groups – a danceathon, helpful elves packing bags or pushing customers trollies for them, and a jokathon are just some of the creative ideas Hayes have suggested to help raise awareness of causes this Christmas. For more information and to apply for fundraising space, visit the Hayes Garden World website here!