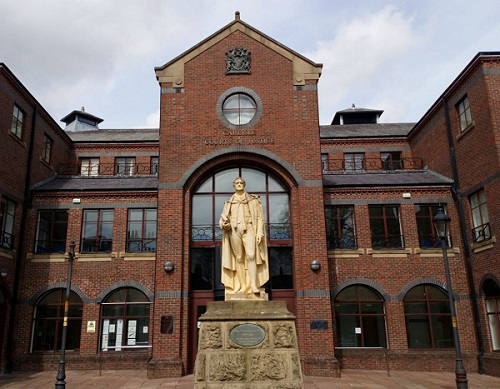 TWO fifteen-year-old boys accused of raping a teenage girl in Appleby have appeared in court.
Police issued a public appeal for witnesses after an allegation of a serious sexual assault in the town was made on the evening of May 30 this year.
Two boys – who can't be identified because of their ages – were then arrested and charged.
Both appeared at Carlisle Crown Court this afternoon (FRI). During a short hearing in front of Judge Julie Clemitson, the boys each pleaded not guilty to one charge.
Each is accused of raping a girl aged under 16 on May 30.
A timetable for the future progression of the case was outlined by prosecutor Peter Barr.
The two boys are now due to stand trial in front of a jury at the crown court. This hearing is due to start on May 6, and – it is estimated – will last five to seven days.
In the meantime the pair – who are both from the Staffordshire area – were reminded of the need to co-operate with their respective legal teams, and given the dates of a number of pre-trial court hearings.
Both boys were also granted bail. Two conditions state that they must live outside of Cumbria, and not have any direct or indirect contact with prosecution witnesses in the case.