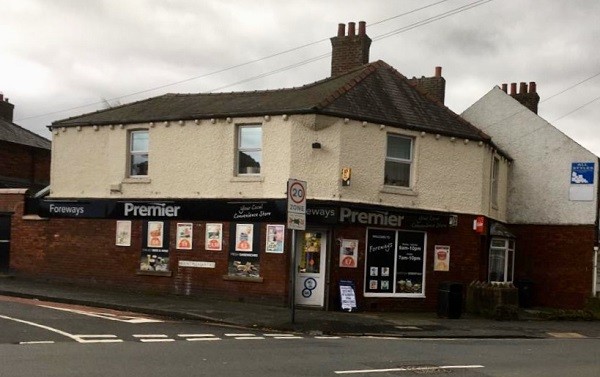 THREE teenagers – including two youths – have admitted being involved in an armed Carlisle convenience store robbery.
The trio – 18-year-old Aaron Blackburn and two younger teenagers, aged 17 and 16 – were charged following an incident at the Foreways shop on Blackwell Road, Currock, Carlisle. This occurred at around 8-40pm on November 20.
At the city's crown court today (MON), Blackburn, of Queens Road, Kendal, and the two youths each admitted robbing a female shop worker of cash, wine and cigarettes. The court heard the youngest offender had committed the crime on his 16th birthday.
In addition the 17-year-old, of Blackpool, admitted the illegal possession of an offensive weapon – a meat cleaver – in a public place.
Two members of staff are said to have been on the premises at the time of the raid. A Cumbria police spokesman said in the aftermath of the crime: "No one was injured in the robbery."
Judge Nicholas Barker adjourned the case, and directed that probation service pre-sentence reports should be prepared on Blackburn, the 17-year-old and the 16-year-old, who is from Carnforth.
All three teens are due to be sentenced at the crown court on Friday, 7th February, and were remanded in custody and youth detention, respectively, until that date.
Judge Barker told the trio: "There will be almost inevitably a custodial sentence of one form or another in this case. That will be considered by a judge on the next occasion."