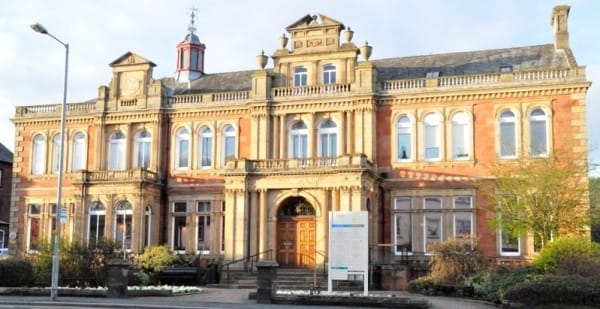 Businesses in Eden are being encouraged to take advantage of Eden District Council's initiatives to help firms in the area to develop and grow.
A range of support packages which are funded by Eden District Council are available for businesses in the district: including the Eden Apprenticeship Scheme, Eden Business Support Fund and the Council's upcoming Pilot Business Growth Scheme.
For businesses looking at employing an apprentice, the Eden Apprenticeship Scheme provides a subsidy for each apprentice that is taken on. A grant of up to £2,000 is available from the Council towards wage costs of each new apprenticeship. Businesses are free to choose their own provider – with a huge range of apprenticeship frameworks available, covering job roles like engineering and business administration.
Organisations which are seeking finance to fund their expansion plans can take advantage of the Eden Business Support Fund; especially useful for businesses which have been unable to access funding from mainstream lenders in the past. Eden District Council has partnered up with Enterprise Answers to deliver the £500,000 fund, helping businesses in the district to access finance and unlock their development potential.
Eden District Council is also set to announce a new Pilot Business Growth Scheme in the coming weeks. Funded by the Council, businesses can speak to an expert advisor who can help supercharge their development through practical advice and support. Businesses in Eden which are interested in the upcoming support programme can contact the Council's economic development team at [email protected] for more information.
Commercial Services Portfolio Holder and Deputy Leader of Eden District Council, Councillor Mary Robinson, is encouraging Eden businesses to sign up to the successful scheme.
"We're delighted to have seen some brilliant success stories as a result of our schemes for businesses in Eden. The funding and support that we are providing for Eden businesses can be the difference-maker when it comes to unlocking growth and increasing the number of jobs, especially for our young people in the area."
Mary added, "I'm also very excited to share that we'll be shortly unrolling our Pilot Business Growth Scheme in the next few weeks. Expert advisors will be available to give fully-funded support to a range of sectors, from agriculture to tech businesses in Eden."
Eden District Council's economic development website – www.investineden.co.uk – has details of all of the above schemes – along with further information on helping businesses go green, an Eden land and property search facility and signposting to other sources of finance and business support.
For further information on Eden District Council support for businesses, contact Dan McAulay at [email protected] or by telephoning 01768 212166.