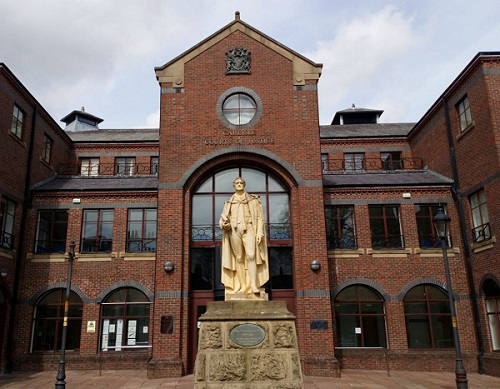 A MAN has admitted being responsible for a violent Kendal assault which acted as the catalyst for him being subjected to a savage attack which almost cost him his life.
Richard Wilkinson, 34, pleaded guilty to two offences when he appeared at Carlisle Crown Court earlier today (FRI). Wilkinson admitted unlawfully and maliciously wounding Luke Canning on March 30 last year, and the illegal possession of an offensive weapon – a metal dumb bell bar – at Highgate in Kendal on the same date.
Canning, 22, and 26-year-old pal Jordan Lee Jenkinson were jailed for nine-and-a-half years and 12 years, respectively, late last year for a revenge attack on Wilkinson.
During a previous court hearing, it emerged Wilkinson had initially head-butted Canning and attacked him with the metal bar amid trouble which flared outside town bar Smokies.
Wilkinson was then disarmed and chased to Waterside where he was struck at least 31 times to his head and body during an attack described by one eyewitness as "vicious". He suffered multiple facial and rib fractures, lost teeth, was left scarred and underwent surgery during a nine-day hospital stay.
Sarah Magill, defending, told the court today Wilkinson couldn't remember the incident, nor the fortnight before it, and was still unable to work having also sustained a brain injury.
"He has had such an awful, life-changing injury as a result of his own stupid, thuggish behaviour," conceded Ms Magill. "He then suffered an attack which almost cost him his life and changed the course of his life."
Judge Peter Davies adjourned the case and requested a report from a probation service officer. Wilkinson, of Romney Gardens, Kendal, is due to be sentenced on March 2, and was granted unconditional bail in the meantime.