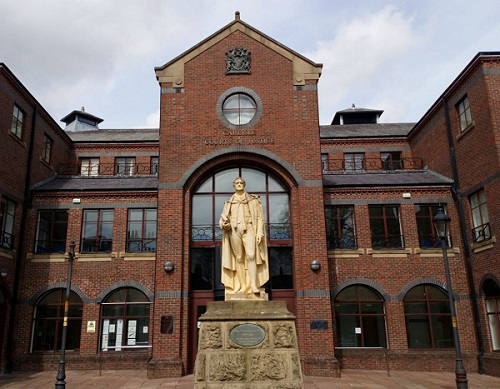 A BURGLAR who skipped bail has finally attended court to face the music – 10 years and 11 weeks late!
Marian Ciuca, now aged 43, appeared before a district judge in autumn, 2009, and admitted breaking into a Penrith apartment. Ciuca stole a mobile phone, a purse containing cards and cash, entering the Sandgate property through an open window having shinned up a drainpipe on which he left a fingerprint.
Ciuca had his case committed to Carlisle Crown Court for sentence. He was bailed but when he failed to appear in front of a judge on 10th December, 2009, a warrant was issued for his arrest.
Ciuca was brought to the crown court this morning (TUES).
"He was completely off the radar for a very long time," prosecutor Brendan Burke told Judge Nicholas Barker.
"Intelligence was received in December of last year that he was living in Germany. A European arrest warrant was issued and he was arrested in Munich, and brought to Carlisle police station from there."
Ciuca told the court he left the country after his 2009 Penrith magistrates' court appearance to seek a cure for an alcohol problem. He knew he had to make another court appearance but said he wasn't informed of the date having left his Appleby Castle base, where he was both living and working.
"I didn't know it is a big problem," Ciuca told the court, but when asked by the judge whether he'd attempted to contact his solicitor, he replied: "No. I am very sorry."
After admitting he'd failed to attend court, Ciuca was jailed for 28 days. He was advised to seek legal representation while in custody, ahead of a crown court hearing on March 10 when he is due to be sentenced for the burglary.
Judge Barker concluded: "It is a substantial period of absconding, 10 years, and in my judgement it is a high level of culpability. You knew you should have been here."